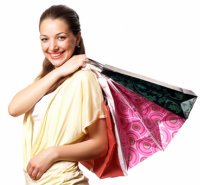 Gift Cards
Shopping for the perfect gift can be a stressful experience. From the minute you start looking for a parking spot at the mall, your blood pressure can start to rise. But it doesn't have to be that way.
Find the perfect gift without even having to go to the store. A floridacentral gift card is accepted anywhere major credit cards are, and can be used to buy just about anything. So you can be sure they are getting exactly what they wanted most...because they're picking it out themselves!
Summary

Always give the perfect gift

Accepted most anywhere

Shop anywhere

Attractive designs

Low service charge

To order a Gift Card, simply sign into your Internet Banking account

To activate your existing Gift Card, click here.

Reloadable Cards

Whether you're out for a night-on-the-town or managing monthly finances, you can use a prepaid card for purchases at millions of locations worldwide. This reloadable Visa® card can be reloaded by phone, by signing onto your floridacentral online banking account or at your local floridacentral branch. To activate your Gift Card, click here.