9 Ways to Save on Back-to-School Shopping
07/31/2020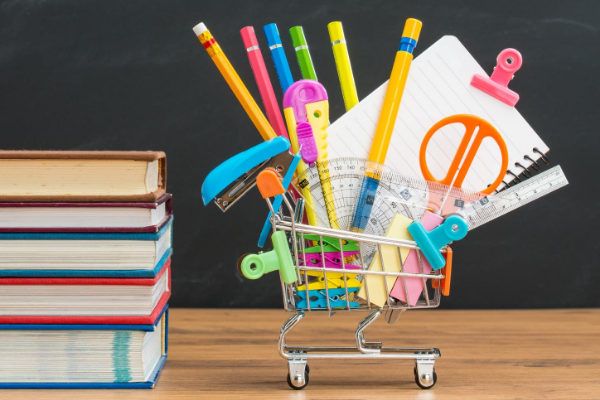 Retailers have started rolling out their back-to-school displays. Supply lists. New clothing. Backpacks, jeans, laptops and school shoes: It's endless. And it's so expensive!
In fact, according to the National Retail Federation, the average American parent will spend upward of $700 per child this shopping season.
Fortunately, you don't need to spend yourself into debt. Taking a proactive, mindful approach when shopping for the new school year can help you spend hundreds less than the national average. Let floridacentral Credit Union show you how!
Here are 9 creative ways to save on back-to-school shopping costs.
1. Go crazy for coupons
Why pay full price when you can get it for less? Use coupon sites like RetailMeNot.com, CouponCabin.com and Coupons.com for percentage-off or money-off coupons that will help you save big.
2. Shop the dollar store
Before hitting the big-box stores and their big-box prices, scour your local dollar store for school supply treasures that will only cost a buck.
3. Get backpacks at Fivebelow.com, eBags.com or 6PM.com
Don't spend a fortune on your child's bookbag without checking out these sites. If your child is set on having a character backpack this year, check out Fivebelow.com for a great selection at crazy-low prices. Does your little one have designer taste? Try eBags.com or 6PM.com for brand-name bags at a fraction of their regular price.
4. Shop tax-free
Many states offer tax-free holidays on clothing, footwear, and/or school supplies during the back-to-school shopping season to ease the financial burden of cash-strapped parents. Take full advantage by shopping during these days.
The 2020 back-to-school sales tax holiday in Florida begins Friday, August 7, 2020 and ends Sunday, August 9, 2020.
5. Shop on Sunday and Monday
Weekly sales on school supplies will go live at the beginning of the week – and the hottest items will be grabbed up first. Shop early in the week to score the best deals.
6. Utilize in-store price matching
Many stores you may be visiting this season offer in-store price matching or will even match/beat a competitor's lower price.
Read through this list so you know when to ask for a better price:
Staples will match a lower price on an identical item and throw in an additional 10 percent discount.
Target and Kohl's will offer you the same price as a competitor as long as you bring in the competition's ad.
JCPenney will give you back 5 percent of your purchase price if you find an identical item with a lower price elsewhere.
7. Use discounted gift cards
Don't start your shopping until you check out Raise.com or GiftCardGranny.com for gift cards that give you more monetary value than you paid for them. It's a super-easy way to save!
8. Follow stores on Twitter and Facebook
Your smartphone is going to be your BFF this season. Use it to follow your favorite stores on Facebook and Twitter and you'll be gifted with notices about sale events, plus coupon links to help you save more. You can also save by signing up for promotional mail. Most major retailers offer a discount for signing up for their promotional emails or text messages.
9. Compare prices
When shopping for big-ticket items, like laptops, don't buy until you've done a thorough comparison-shop. You can use an app or a website like ShopSavvy, Price.com or PriceGrabber to help you compare prices with just a quick barcode scan.
Learn More
View all posts