How to Create a Killer Resume
09/04/2020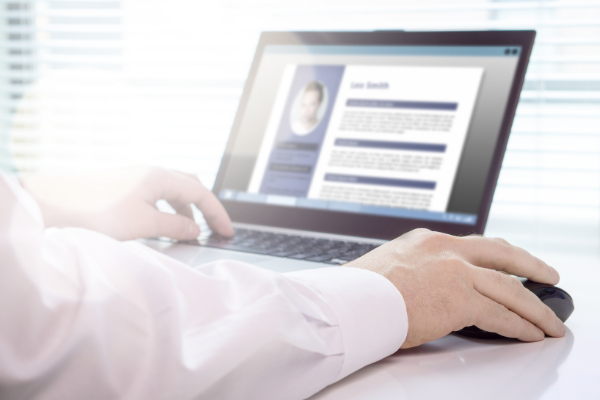 Looking to land your dream job? First, you'll need to create a resume that tells potential employers about your educational background, your skills and your hopes for the future. Unfortunately, there will likely be dozens or even hundreds of hopeful employees applying for the same positions as you are. Follow this handy list of tips to make your resume stand out from the pack.
Include all the basics
Don't send out your resume without including the following information:
Your complete educational background
Details about any volunteer work or college projects you've participated in
Clubs and organizations you joined in college
Your career history
Make sure to keep it concise and under 2 pages.
Triple-check your spelling and grammar
Nothing says "I'll be a shoddy worker" like a resume that is riddled with careless mistakes.
Don't rely on autocorrect; review your resume at least three times to make sure there are no spelling, grammar or syntax errors. Check the format as well—it should be consistent and the text should be aligned throughout the document.
For best results, have a friend check over your resume before you send it anywhere. They may catch small details you've missed.
Highlight your accomplishments
It's not enough to list the projects you've been involved in. Highlight the results you've achieved, too. This isn't the time to be modest. Let your potential future employer know about your best moments and your most admirable achievements. It's especially important to include details that are relevant to your chosen field.
Include some stories
Show your potential new boss how you can successfully solve problems and collaborate with team members by providing specific examples of scenarios in which you've done exactly that. Talk about team projects you've completed while in college, campus initiatives you may have spearheaded or assisted with and include anecdotes about problems you may have solved in previous workplaces.
Choose references carefully
Don't just jot down any professors whose class you excelled in as references. Instead, choose professors with whom you've developed a real relationship. You can also include the names and numbers of employers with whom you've done part-time work throughout your years in college.
Creating a brilliant resume is going to take some work, but you don't have to do it all from scratch. Download a basic resume template from Resume Gig, My Perfect Resume, or Resume Now.
Don't rush your resume. Take the time to build one that truly stands out from the rest and it may just be your first step toward landing that dream job.
Learn More
View all posts