Regina J's Bleu Cheese-Crusted Steak
03/04/2022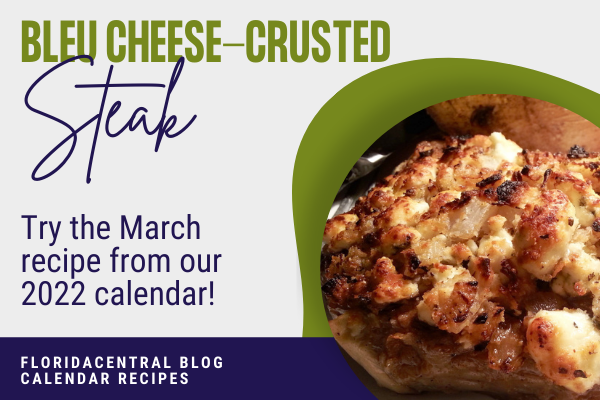 Ingredients
1 4 – 8 oz. ribeye steak, bone in or boneless
2 oz. bleu cheese
1 tbsp. butter
1 ½ tsp. chives, chopped
½ cup bread crumbs, fine or panko
kosher salt and freshly cracked pepper, to taste
Directions
In a small bowl, break up the bleu cheese and add the butter, chives, bread crumbs, salt, and pepper.
Mix to combine evenly, but not necessarily mashed together.
Salt and pepper the ribeye to taste.
Heat a cast iron or carbon steel skillet to high.
Sear the steak on both sides forming a good crust, about 3 minutes on each side.
Let steaks to rest while preheating the oven to 500°F or use the broiler.
Add a generous amount of the cheese mixture on top of the steak and roast or broil until crispy and golden brown, about 2 to 4 minutes.
View all posts