Janice J's Hawaiian Banana Bread
04/15/2022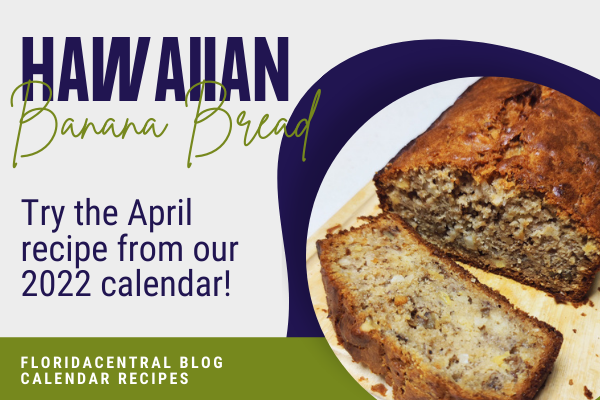 Ingredients
3 cups of flour
1 cup sugar
1 tsp baking soda
1 tsp cinnamon
¾ tsp salt
1 cup chopped nuts (pecans or walnuts)
½ cup coconut
3 eggs beaten
1 cup oil
1 tsp vanilla extract
2 cups mashed banana (4-5 bananas)
Crushed pineapple 8 or 10 oz (comes in cans of 8 or 20 oz)
Directions
Prepare two 8x4 loaf pans (grease and flour or simply spray).
Preheat oven to 350°F.
In a medium bowl, combine flour, sugar, baking soda, and cinnamon. Mix thoroughly with a whisk.
Mix in the nuts and coconut.
In a large bowl, beat the eggs. Then, add in the oil, vanilla, banana. Stir to mix.
Add the dry ingredients and mix until moistened.
Pour into the two loaf pans and bake in the center of oven for 1½ hours.
View all posts