Pete's Pellet Grill Smoked Chicken Breasts
05/13/2022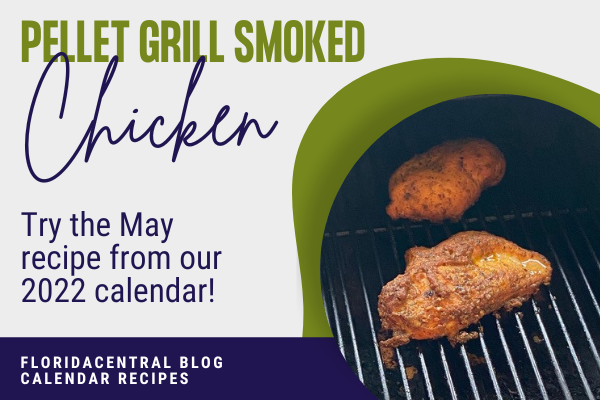 Ingredients
1 tbsp. black pepper
1 tbsp. garlic powder
1 tbsp. onion powder
2 tbsp. chicken rub (optional)
1 tbsp. Mrs. Dash Southwest Chipotle
1 tsp. ground cayenne pepper
? cup olive oil
3 boneless, skinless chicken breasts
Directions
In a Tupperware container, mix your dry ingredients to create your chicken rub.
Put chicken breasts into a one gallon Zip-loc bag.
Coat with olive oil. Then, evenly coat with the chicken rub.
Close the Zip-loc bag and refrigerate for 1-2 hours or overnight.
Prep your pellet grill with your favorite wood pellets. Set it to the "high smoke" setting.
After 5 minutes, apply the chicken breasts directly on the grill.
Smoke for 1 hour and 15 minutes to an internal temperature or 165°F.
Remove and let them rest for at least five minutes before cutting.
Enjoy!
View all posts