Victor L's Adobo Chicken Bowl
09/16/2022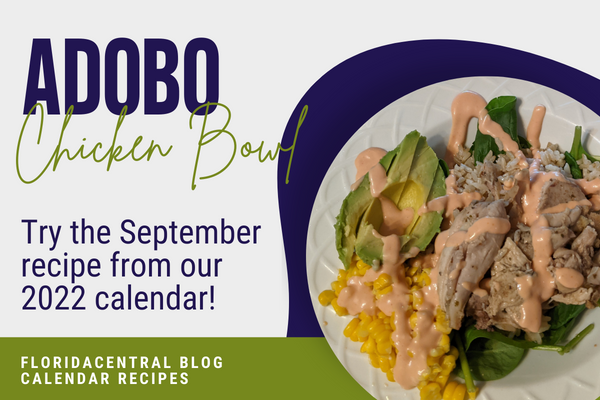 Ingredients:
Kosher salt
Ground black pepper
Garlic powder
Onion powder
Dried oregano
Ground cumin
Brown rice
Mayonnaise
Ketchup
Chicken breasts
Corn
Baby spinach
Avocado
Directions:
Prepare the adobo seasoning by combining kosher salt, ground black pepper, garlic powder, onion powder, dried oregano, and ground cumin.
Cut open the chicken and spice it with adobo seasoning.
Bake until chicken breasts reach an internal temperature of 165°F and thighs 175°F. Let cool and remove chicken from the bone.
Cook brown rice according to the directions on the package.
Make the mayoketchup sauce with equal parts of mayonnaise and ketchup. Stir to combine.
Place baby spinach on the bottom of a bowl and layer with brown rice, sliced avocado, corn, and chicken.
Add sauce as desired.
View all posts