Bob's Crispy Baked Chicken Wings
10/21/2022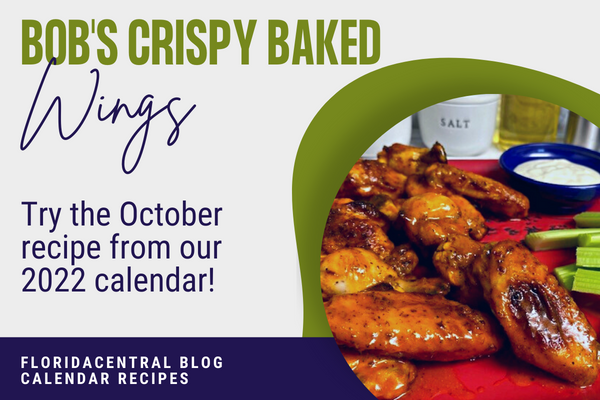 Ingredients:
Brine Ingredients:
2 ½ cups buttermilk
1 cup Franks Red Hot Sauce
1 cup pickle juice
Rub Ingredients:
½ cup blackened seasoning
1 tsp. garlic powder
3 tsp. onion powder
½ tsp. cayenne (or to taste)
1 ½ tsp. black pepper
Wing Sauce Ingredients:
1 ½ cups Franks Red Hot sauce
1 stick cold, unsalted butter
2 ½ tsp. honey
Homemade Ranch Ingredients:
1 cup mayo
1 cup buttermilk
1 packet of Hidden Valley Buttermilk Ranch Salad Dressing & Seasoning Mix
2 tbsp. fresh chives
2 tbsp. fresh dill
Directions:
Combine brine ingredients and marinate chicken wings for up to 24 hours.
Pat wings dry. Make a mixture of the blackened seasoning, garlic powder, onion powder, cayenne, and black pepper. Dry rub both sides of the wings, coating generously.
Bake wings on a wire rack at 350°F for 30 minutes, flipping halfway through.
Then turn up the heat to 425°F and bake for an additional 15-20 minutes, or until wings reach your desired crispiness.
While the wings are baking, simmer the 1 ½ cups of Franks Red Hot sauce, the butter, and honey until combined.
Toss wings in sauce and you are ready to enjoy with celery and blue cheese or homemade ranch.
View all posts