Need extra spending money this holiday season?
Skip-a-Payment at floridacentral!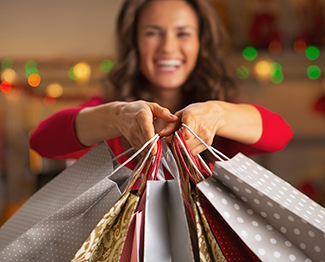 To take advantage of this Skip-a-Payment offer, the following criteria must be met:
Your loan is not a credit card, first or second mortgage, or a revolving line of credit.
You have consecutively made a minimum of 6 on-time payments to your loan.
Your loan is current at the time of the request. For example, Your November payment has been made prior to requesting a Skip-a-Pay for December's payment.
Your loan currently does not have a forced-placed collateral protection insurance policy in effect.
The Skip-a-Payment request has been received prior to the payment due date.
PLEASE NOTE: The $35 Skip-a-Payment fee(s) must be available in the Available Balance in your floridacentral savings account (please keep in mind that $5 is held for membership shares) and successfully debited for the loan payment skipped. If the $35 Skip-a-Payment processing fee is not available in your floridacentral savings account when this form is submitted, there will be a delay in the process of the request.
IMPORTANT: If you authorize floridacentral to automatically and electronically transfer your floridacentral loan payment from another financial institution, please submit your Skip-a-Payment form at least (7) seven business days prior to your next scheduled loan payment date.
Please complete the form below to request to skip your loan payment. If you have more than one loan, please complete one form for each loan. The $35 processing fee applies to each loan skipped.