Take your first steps toward a bright financial future by banking with Floridacentral Credit Union! As a student, you have unique financial needs. Floridacentral offers accounts, online services, and financial education that helps young adults gain financial independence and achieve their financial goals.
Your Money Goes Further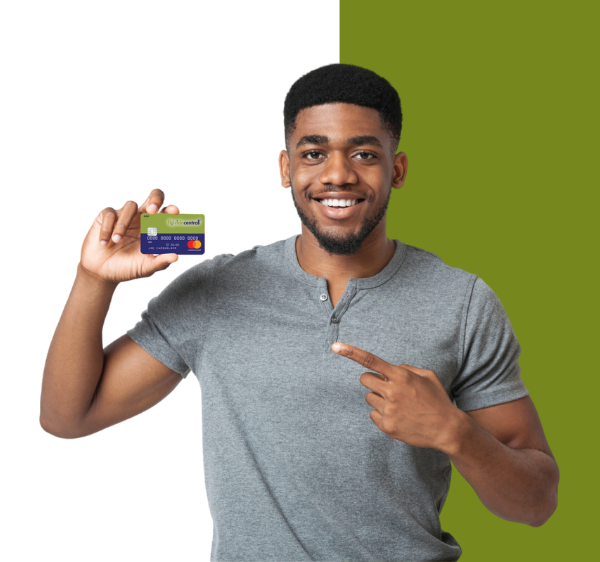 Better rates and lower fees
Floridacentral is a not-for-profit, financial cooperative, so our members get better rates when they borrow, higher rates when they save, and lower fees.
Get the checking account that gives!
Our checking accounts allow you to earn monthly rewards.
Earn a daily cash reward for qualifying purchases with Ea$y Checking.
Earn 2% cash back on purchases with our Cash Back Checking
Earn 2.00% APY* on your checking balances with our Interest Checking
---
Convenient Banking
Floridacentral has 12 convenient branch locations throughout west-central Florida for in-person service. Free ATMs are offered at each branch. If you're not near a branch, you have access to thousands of free ATMs through our various networks.
We also offer these convenient digital services to access and manage your accounts anytime, anywhere.
---
Tools and Tips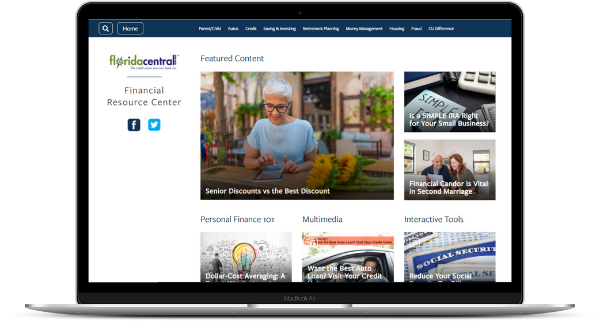 Expert Guidance and Interactive Tools
Our bi-weekly blog articles help you make money, save money, and stay financially fit. These insightful articles cover a variety of topics and can help members of all ages, backgrounds, and financial circumstances.
---
Get Started
Getting started at Floridacentral is easy! You can visit one of our branch locations or get started online. Here's what you'll need:
A copy of a valid Driver's License or State ID.
A copy of your Social Security card.
$5 to open your Member Share Account. This is what makes you a member of the credit union and gives you access to all the benefits!
---
**Floridacentral Credit Union is not endorsed by or affiliated with Apple Pay®, Google Pay™, Samsung Pay®. Each company owns their Pay service and logo.