floridacentral Credit Union Names Linh Dang as New President/CEO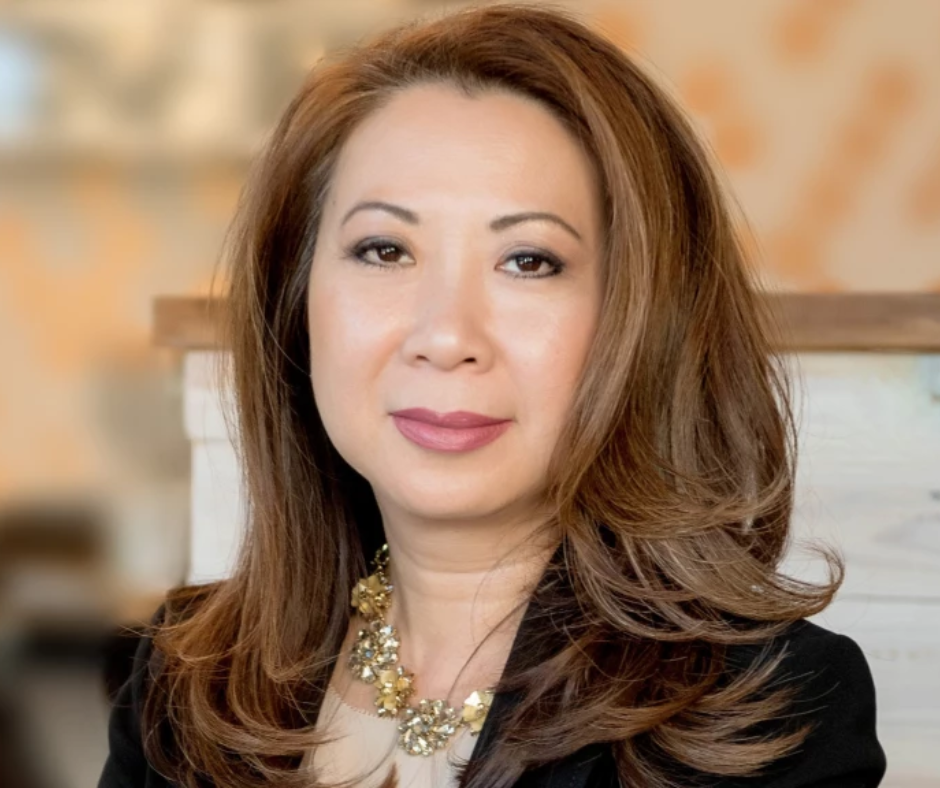 Following an extensive search, the Board of Directors for floridacentral Credit Union has selected Linh Dang as its next President/Chief Executive Officer. Dang is replacing retiring President/CEO, Laida Garcia, and joined floridacentral on November 1, 2022.
Board Chair Margaret Spurrier said, "Linh's leadership experience within the credit union industry and in the community were deciding factors in the selection. We are thrilled to welcome her as our President and CEO. Linh is a passionate credit union leader and very enthusiastic about leading our floridacentral team."
Dang stated, "It is a tremendous honor to be named the next President and CEO of floridacentral Credit Union. I appreciate the confidence the Board of Directors has placed in me to serve the membership, lead the floridacentral Team, and propel the credit union into the future. Credit unions are a major driver for economic growth and I am incredibly excited to continue serving our communities and helping members reach their financial dreams."
Dang is an accomplished senior executive who brings to floridacentral over 27 years of credit union experience. Dang started her career in credit unions in 1995 at Gulfstates Credit Union as a Staff Accountant. In 1997, Dang moved into her first leadership role as Comptroller at Seminole Schools Federal Credit Union then accelerated into VP of Operations. The past 19 years, Dang has lead various teams and strategic initiatives at Addition Financial Credit Union from Branch Operations, High School Branches, Call Center, and Digital Services to two credit union mergers. Since 2017, Dang served as Chief Development Officer leading the Community Engagement and Partnerships, Leadership and Talent Development, Marketing and Project Management Teams. In 2019, Dang oversaw the rebrand of Addition Financial from CFE Federal Credit Union.
Dang's passion is dedicated to making an impact in the community. She actively serves on non-profit boards, donating both time and resources to causes that uplift and improve lives. Dang is currently the chair of the UCF Alumni Board and serves on several advisory boards at UCF. Dang received her Associates Degree from Valencia College, a Bachelor of Science degree in Business Administration with a major in Accounting from the University of Central Florida and a Masters of Business Administration from Rollins College. She is also a graduate of the Credit Union Executive CEO Institute. Throughout the years, Dang has received numerous awards. She was selected as the 2019 Exceptional Leader Award from the Credit Union Executive Society (CUES), Valencia College Distinguished Alumna Award, Honorable Knight Award from UCF College of Business, and Orlando Business Journal Women Who Mean Business Executive of the Year.
---
Skip-a-Payment
Everyone could use a little extra spending money over the holiday season and our Skip-a-Pay program is a great way to make it happen! Click here to learn more about the Skip-a-Pay program and complete the online form.
---
Holiday Loans
Whether you have big holiday plans or are just looking to give your holiday budget a little boost, floridacentral can help.
Borrow up to $2,500
8.95% APR*
Up to 12 months
Don't put your holiday purchases on high-interest credit cards! Lock in a great rate and a comfortable monthly payment with a floridacentral Holiday Loan. Holiday Loans are available from November through January. Click here to apply.
*APR is Annual Percentage Rate. Subject to credit approval. Restrictions apply. Rate effective October 28, 2022. Rate subject to change without notice.